Hummus Exchange embarks on its journey on Metis Marathon with a newly launched program.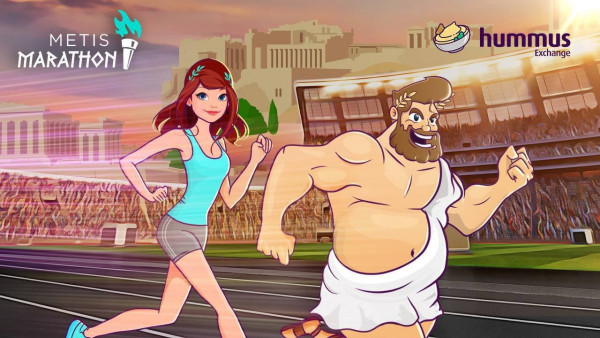 Miami, Florida, United States, 27th Aug 2022, The Hummus Exchange protocol is a next-gen single-side AMM (decentralized exchange) designed for exchanging stable cryptocurrencies (USDT, USDC, DAI) on the Metis blockchain. In the recent expansion, the company announces that Hummus is joining the Metis Marathon with over $2 million in Metis incentives for their growing community.
The protocol is implemented as a set of smart contracts; designed to prioritize the following features:
Censorship resistance, 
Security,
Self-custody, and 
Maximum capital efficiency. 
Hummus features single-token provision, eliminating impermanent loss risk for liquidity providers and ultra-low slippage for traders.
Hummus is joining the Metis Marathon as the significant Automated Market-Maker (AMM) on the Metis Andromeda network, offering stablecoin swaps with low slippage and minimal fees and boosting the staking yields, all packaged in a simple UI. The founder of Hummus Exchange expressed his views about the recent development of his company,
"The Hummus Exchange team is ecstatic and humbled to be part of the Metis Marathon, and we are proud to contribute to the rapid growth of the entire Metis ecosystem." 
Over the next six months, through its participation in the Metis Marathon, the Hummus Exchange will keep supplying METIS token rewards to users who provide liquidity to pools on the Hummus Exchange that support the Metis ecosystem. These incentives will keep fostering the Total Value Locked (TVL) growth of the protocol and the entire network.
Moreover, it is imperative to note that users can already earn rewards on the Hummus Exchange by depositing tokens in its flexible liquidity pools and boosting those rewards by staking their native tokens on Hummus Exchange.HUM tokens to generate veHUM tokens over time.
Furthermore, METIS rewards will incentivize users to provide more liquidity in their stablecoin pools, thereby boosting yields across the protocol. Increased TVL will, in turn, reduce slippage even further, thereby driving up the volume. That increase in volume feeds back to veHUM token holders via an airdrop of METIS tokens, thus creating a flywheel. Interested users can read more about the project here.
About the Metis Marathon
MetisDAO Foundation has announced the Metis Marathon, a 26-week-long builder incentive program that aims to incentivize a fierce development of the Metis ecosystem. Besides introducing some of the Top DeFi protocols by TVL to our ecosystem, the Marathon will also help create a native powerhouse by directly incentivizing some of Metis' most innovative native dApps.
About Hummus Exchange
The Hummus Exchange protocol is a single-side and decentralized AMM designed for exchanging stable cryptocurrencies on the Metis blockchain.
Users can swap stablecoins on the Hummus Exchange with low slippage and fees. They can also stake stablecoins to generate yield and stake HUM tokens to boost that yield.
Potential holders and determined crypto enthusiasts must visit the following links.
Twitter | Docs | Telegram | Website
Media Contact
Organization: Hummus Exchange
Contact Person: Elliot Rolvink
Email: Send Email
State: Florida
City: Miami
Country: United States
Website: https://www.hummus.exchange
The post Hummus Exchange embarks on its journey on Metis Marathon with a newly launched program. appeared first on King Newswire.
Information contained on this page is provided by an independent third-party content provider. Binary News Network and this site make no warranties or representations in connection therewith. If you are affiliated with this page and would like it removed please contact [email protected]