Jason Cianflone's Mission with Brighter Days are Ahead for You Publication: A Beacon of Hope for Suicide Prevention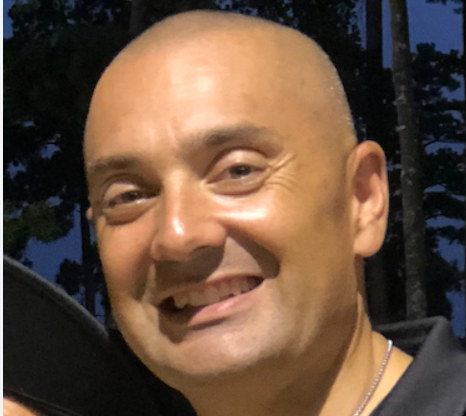 Houston, TX, 14th September 2023, ZEX PR WIRE, In a world where challenges and hardships often cast a shadow on people's lives, Jason Cianflone stands as a beacon of hope with his mission through the "Brighter Days are Ahead for You" Publication. Rooted in his unwavering commitment to spreading positivity, spiritual knowledge, and the good news to all of God's children, Jason has taken a special focus on suicide prevention, aiming to shine a light on the path towards healing and resilience.
As the founder of "Brighter Days are Ahead for You," Jason Cianflone has made it his life's purpose to uplift and inspire individuals who may be grappling with the overwhelming burden of life's difficulties. Recognizing the prevalence of mental health struggles and the heartbreaking rise in suicide rates, Jason has dedicated his efforts to creating a platform that not only imparts spiritual wisdom but also serves as a lifeline for those in need.
"From the day we are born, we are blessed! We must never forget that we are blessed," says Jason. "God uses the trials and tribulations of life to sharpen us and smooth off the rough edges. When we are filled with despair, it feels like the end. But it is just the beginning of the change in our hearts."
Central to Jason's message is the reassurance that even in the most challenging times, individuals are not alone. He draws from the scriptures, specifically Hebrews 13:5, to remind people that God is always present, whether in moments of joy or in the depths of sorrow. "In the Good times and the bad. In the highs and the lows. In the good times, he walks beside us! That's the easy part!" Jason emphasizes. "You have to remember this and imprint it into your heart, mind, and soul… 'In the Bad, Terrible and Disastrous times, he Carries Us!' He never puts us down to walk beside him again until we are ready."
Through his publication, Jason Cianflone seeks to remind people that they are not alone in their struggles. He understands the transformative power of faith and the positive impact that spiritual knowledge can have on mental and emotional well-being. By spreading messages of hope, resilience, and the inherent worth of every individual, he aims to dismantle the feelings of isolation that often accompany emotional pain.
He also created a YouTube channel https://www.youtube.com/watch?v=TgPgI2YZkWM&ab_channel=JASONCIANFLONE
One of the cornerstone missions of "Brighter Days are Ahead for You" is its active involvement in suicide prevention. Jason believes that by fostering a community of empathy, compassion, and understanding, we can create a network of support that helps individuals navigate their darkest moments. His dedication to suicide prevention is reflected in his commitment to raising awareness, providing resources, and fostering open conversations about mental health.
As part of his efforts, Jason Cianflone collaborates with mental health professionals, spiritual leaders, and community organizations to ensure that his mission aligns with the most effective strategies for suicide prevention. Through workshops, seminars, a YouTube channel, and online content, he strives to equip individuals with the tools they need to cope with life's challenges and find solace in their spiritual journey.
Jason's work extends beyond geographical boundaries, yet he holds a special connection to his home state of Texas. Recognizing the diverse range of experiences and backgrounds, he aims to provide a source of solace that transcends cultural, social, and religious differences.
In a world that sometimes feels like a stormy sea, Jason Cianflone's "Brighter Days are Ahead for You" Publication stands as a lighthouse of hope, guiding individuals towards a place of healing, strength, and spiritual wealth. Through his tireless efforts, he is not only spreading the good news but also offering a lifeline to those in need.
About Jason Cianflone
Jason Cianflone is a spiritual wealth promoter and the founder of "Brighter Days are Ahead for You." Based in Texas, his mission revolves around spreading positivity, spiritual knowledge, and the good news to all of God's children. With a special focus on suicide prevention, Jason's work aims to inspire hope, resilience, and a sense of community among individuals facing life's challenges.
Related Links
Imdb: https://jasoncianflone.medium.com/ 
LinkedIn: https://www.linkedin.com/in/jasoncianflonebrighterdaysareaheadforyou/
YouTube: https://www.youtube.com/watch?v=TgPgI2YZkWM&ab_channel=JASONCIANFLONE
Medium: jasoncianflone.medium.com
The Post Jason Cianflone's Mission with Brighter Days are Ahead for You Publication: A Beacon of Hope for Suicide Prevention first appeared on ZEX PR Wire

Information contained on this page is provided by an independent third-party content provider. Binary News Network and this Site make no warranties or representations in connection therewith. If you are affiliated with this page and would like it removed please contact [email protected]